Using Control Panel Java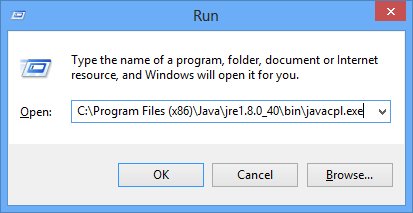 The Java runtime language includes a Control Panel Item to customise its use in Web Pages.
C:\\Program Files (x86)\\Java\\........\\bin\\javacpl.exe
Update Advanced Security Settings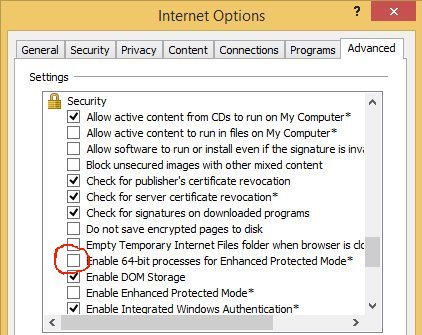 Opera and Chrome may require other changes. FireFox does not seem to support Java Applets.
Using Control Panel Java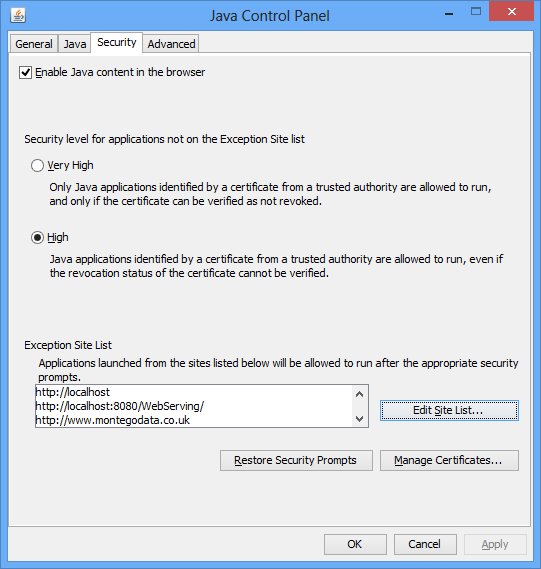 Add Site Level Medium Java Security.
Select "Edit Site List..." add http://www.montegodata.co.uk Ignore the warning notifications.
Select Right Mouse and Pick History